Top 6 features of a Manufacturing Industry CRM
Having served 200+ clients and providing CRM for several industries, our team has listed a few important features and functionalities required by a Manufacturing business. You can view our clients!
Though these pointers listed aren't in an order of importance, they will make your search for a Manufacturing Industry CRM Software easier and fruitful.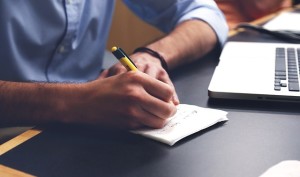 1. Add & know your product details
• Know your inventory, leads, business expected & more
• Send product details via email
2. Track follow ups: Past & Scheduled
• Know which sales person / distributor / retailer is closing more deals
• Know how many are expected to close
3. Forecast sales weekly, monthly, quarterly & yearly
• Get a real time picture of the revenue that you would generate
• Quickly see how your team is performing
• Know who would buy and when
4. Monitor sales person wise / agent wise targets
• Monitor your top & worst sales people
• Complete sales target management
• Know which lead sources are generating more business
5. Never miss a lead follow up
• Maintain records of all leads
• Know every detail of follow ups
• Reminders to leads, sales persons, etc. via email, phone & sms
• Help sales people & agents become productive
6. Increase sales performance
• Analyse your sales data in different ways
• Manage what matters in your manufacturing business
Visit our website for all the Manufacturing Industry CRM Software features.
Resources on CRM:
1. Download Buyer's Guide for Manufacturing Industry CRM Software
2.Download Checklist for Buying Manufacturing Industry CRM Software
3.Download Top 15 Features for Manufacturing Industry CRM Software
4.Sign up to view Reports in Manufacturing Industry CRM Software
5.Hosting, security, compatibility, integration and customization details of Manufacturing Industry CRM Software
6. Sign up for Manufacturing Industry CRM Software Demo
So now you know the prime Manufacturing Industry CRM features and functionalities you need to look out for your business. We hope you found this blog resourceful.
Click here to read more blogs on Manufacturing Industry CRM Software