5 Key CRM Reports For Media & Advertising Business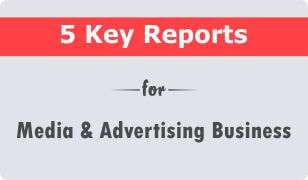 1. Sales Forecast Report:
Sales forecasts for the month, quarter, year, etc. help you make winning strategies and reflect on your organization's & sales team's pros and cons.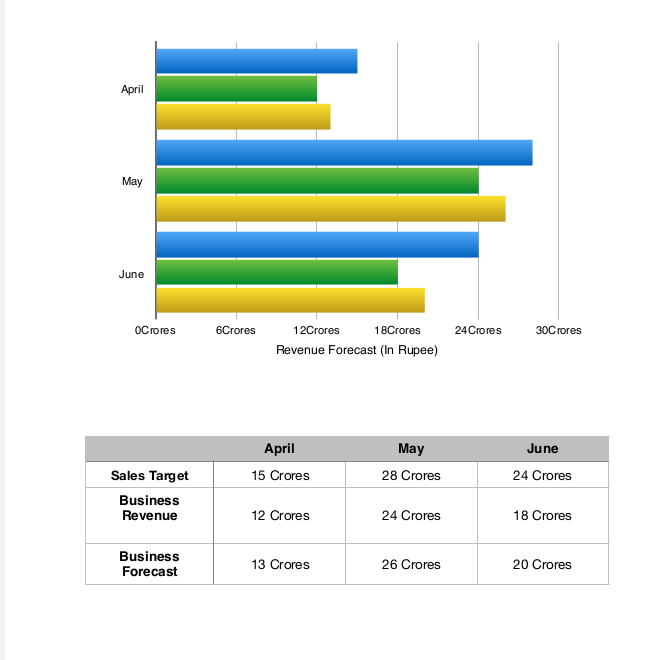 2. Sales person-wise Target Achieved:
Know how each sales person is performing. These reports help you spot your best and worst sales people. They also help you analyze, restructure and execute corrective implement in your sales marketing campaigns.
You can get more reports for product-wise / service-wise performance analysis in the Media & Advertising crm demo.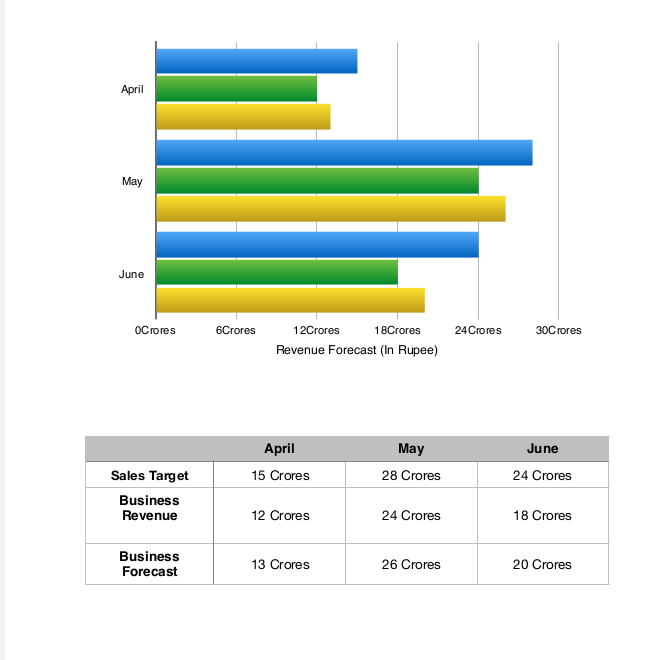 3. Lead Stage Report – Valuations
Lets you know which leads (revenue-wise) are in what stage of your sales pipeline so you can craft your plan of action for respective sections of your sales cycle. You can also get more lead reports sales person-wise, product-wise, branch-wise, region-wise, etc. to help you make informed decisions.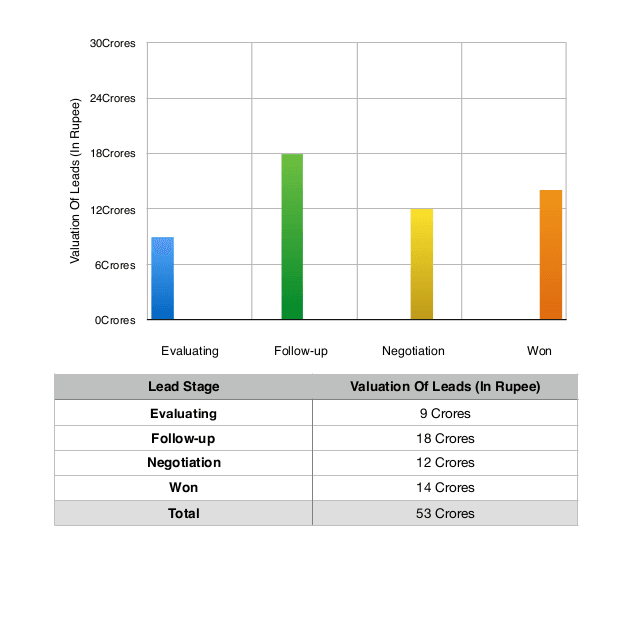 4. Lead Priority Report – Valuations
Get valuations of leads to track, analyze and prioritize all your sales follow-ups to service leads better and close deals faster.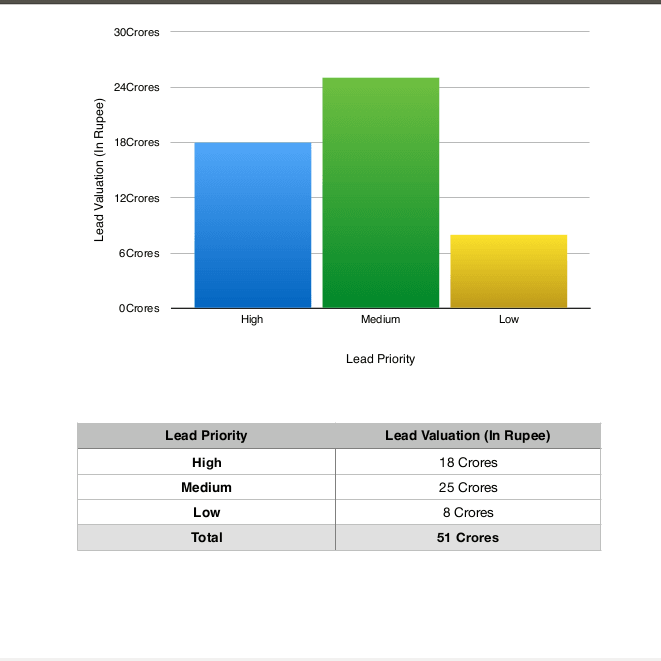 5. Sales Target Achieved Report (Yearly)
Instantly shows your firm's set sales targets and performance for the current and previous years.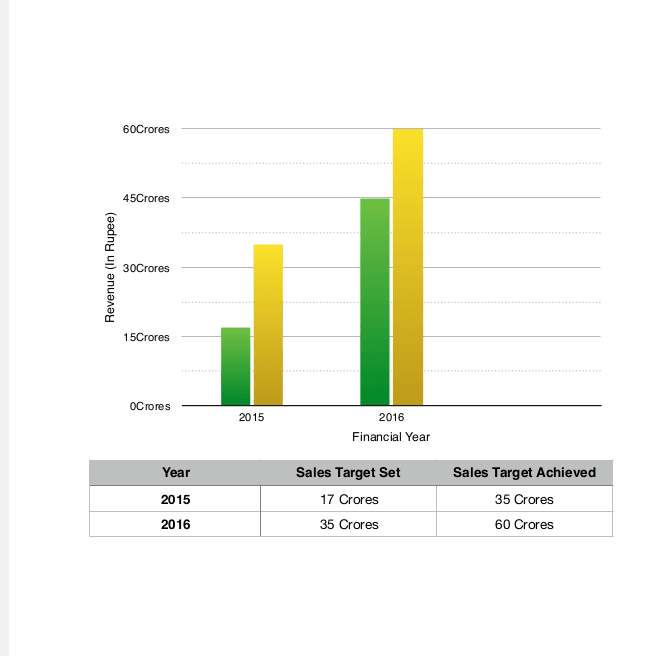 Resources on Media & Advertising CRM:
1. Download Media & Advertising CRM Software Buyer's Guide
2. Download Top Features for Media & Advertising CRM
3. Sign up to view Reports in Media & Advertising CRM Software
4. Hosting, security, compatibility, integration and customization details of Media & Advertising CRM
5. Sign up for a Media & Advertising CRM Software Demo
Do you want an obligation-free consultation on Media & Advertising CRM Software?
Contact our CRM Solution Architect via phone or email – Click here
Chat with our CRM Solution Architect (Mon-Fri, 10 am-5 pm IST) – Click here
Have a look at all the prime reports that can make you a more aware business.
For more resources on Media & Advertising CRM, see our blog category.