How to set, monitor and achieve sales targets for Jewellery business?
This year will show all the positive signs for the Jewellery industry! Success will possibly be a common accomplishment for many jewellery businesses. But won't it be great if you could stand as the premium business?! So if you're aiming high for your business, here's a booklet on Jewellery CRM that can help you set, monitor and achieve higher sales targets.
This booklet will help you know how a crm will help you manage sales targets for Jewellery business.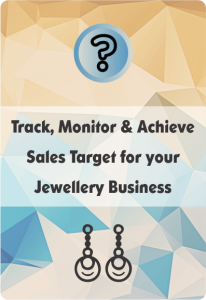 Resources on Jewellery CRM:
1. Download CRM Buyer's Guide for Jewellery industry
2. Download Top 15 Features of Jewellery CRM
3. Sign up to view Reports in Jewellery CRM Software
4. Hosting, security, compatibility, integration and customization details of Jewellery CRM
5. Sign up for a Jewellery CRM Software Demo
Do you want an obligation-free consultation on CRM For Jewellery?
Contact our CRM Solution Architect via phone or email – Click here
Chat with our CRM Solution Architect (Mon-Fri, 10 am-5 pm IST) – Click here
Win a platinum status for your business this year, start off with a crm to manage sales targets for business. 😉
Want to read more? Head here: Jewellery CRM