Manage sales teams effectively for Media & Advertising Business with CRM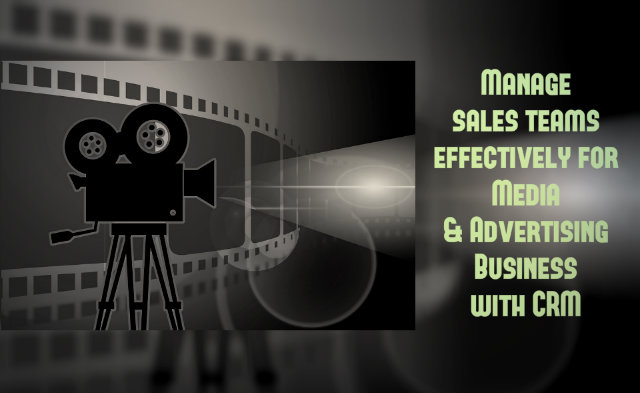 As you may know, the Media and Advertising business is fierce when it comes to money making. And it is a status quo that media companies and advertising agencies spend a handsome amount on advertising and other techniques to promote revenue generation. However, it is quite obvious that the money spent on all these methods is justified only when business is actually won. Which is why it ultimately boils down to how well resources like your employees and sales practices are utilized. Being able to know, analyze and fine tune your sales and employees' overall performance begins from knowing and streamlining all the activities involved in sales, follow ups, quotations and client / prospect interactions.
It can all trickle down into more successful conversions and an increased client base.
To provide a compact solution for all these manpower and sales management, Media and Advertising CRM softwares have been brought into usage. To know all the fantastic features that can make your Media and Advertising business efficient, have a look at this feature list.
User Module
This module lets you:
– Add new users in the system.
– Add and modify hierarchy of users.
– Grant access permissions to various crm modules.
10 Things you can do in user module:
1. Add specific contact details of users & assign a role.
2. View all the user details.
3. Map & manage the user hierarchy.
4. Also do the following from the list user module:
– Edit Profile
– Change Permission
– Generate & Send Password
– View User Hierarchy
– Add Department
– Add Designation
– Reporting Rights
Conclusion:
To know more about the technicalities and much more, visit our Media and Advertising CRM page.
Have time to spend reading some more informative posts, see our Media and Advertising CRM blog category.

Also find these modules – Media & Advertising CRM
– Sales Target Module
– Lead Module
– Follow-Up Module (Calls, Mass Emails, SMS and Meetings Modules)
– User Module
– Client Module
Resources on CRM for Media and Advertising industry: