Retaining Clients in Financial Services business with CRM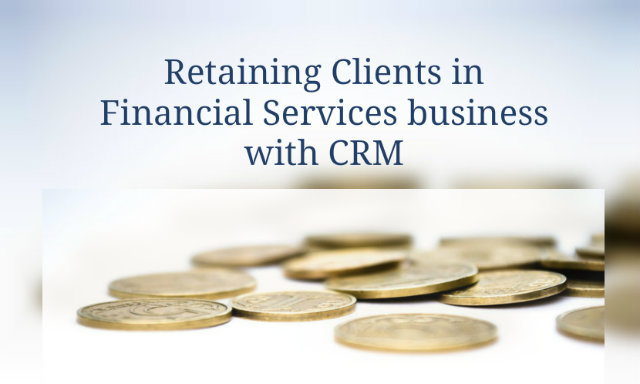 Client acquisition & retention, Financial services businesses & CRM:
Being able to find all the clients needs at one go & addressing them on time would be a bonus for Financial services companies. Knowing clients needs & queries clearly helps to maintain good relationships. Tracking communication and purchase history assists in drawing important conclusions about their buying patterns.
The Clients Module in Financial services CRM does all of it for a Financials services company. It allows to send payment reminders via sms & email notifications. It also lets Financials services companies classify and analyze client purchasing behaviour. The outcome is, a better understanding of their needs which help sales reps to cross sell or upsell products & services.

Clients Module 
This module lets you:
– You can type-in contact details of Clients.
– Allocate, group and communicate with your Clientele easily via calls, emails and sms.
3 Things You Can Do In Clients Module:
1. You can view contact information of your entire clientele.
2. You can allocate, categorize, call, send & schedule emails and SMS for your clients.
3. You can import your existing client contact data into the CRM.
Conclusion:
Financial services CRM captures all the stages of sales funnel helping financial businesses to speed up their sales activities. (needs to be relevant to the module you're talking about)
Also find these modules – Financial Services CRM
– Sales target Module
– Leads Module
– Follow – up Module (Calls, SMS, Emails & Meetings Module)
– Users Module
– Contacts Module
Resources & Sign Up: