Manufacturing businesses can convert more leads with CRM!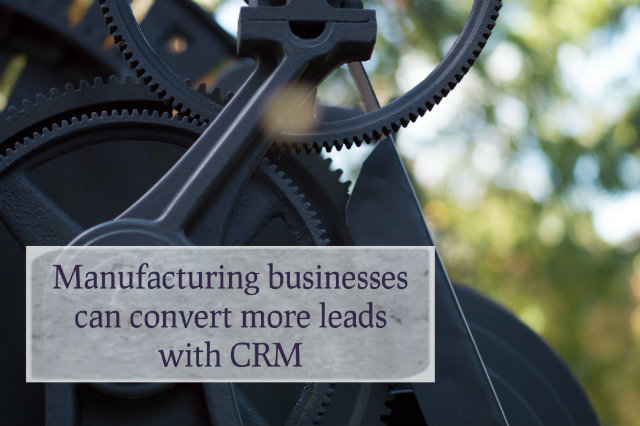 Manufacturing businesses, lead conversions & CRM:
As you know, Manufacturing business deals have more of B2B transactions. This is main reasons for a slower frequency of lead acquisition. Hence, capturing leads and nurturing them needs more of a momentum. Getting more orders and customers on board can be a simpler course if:
– Leads' requirement and contact details are safely stored
– Lead data is easy to access, categorize & prioritize
– Getting an instant overview of your sales pipeline
– Recycle lead data for future marketing
An overall solution for successful lead management is a CRM.
The Leads Module of our Manufacturing CRM gives you features that will help improve the way you interact and convert leads!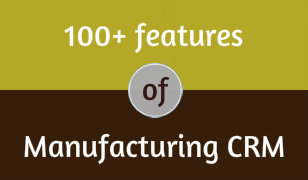 Leads Module
This module lets you:
– Add numerous leads.
– See the status of each lead follow-up & prioritize leads to close more consignments faster.
– Group and assign leads as per your choice.
– Predict your business growth with sales forecasts.
13 Things You Can Do In Leads Module:
1. You can add the necessary details of the lead as per current form fields given.
2. You can mention the source of the lead & the product the lead has enquired for.
3. You can delegate leads manually or automatically.
4. You can categorize lead enquiries and add tags.
5. You can prioritize leads and also add remarks.
6. You can add leads directly from your website into the & automatically delegate leads to respective sales people in a round-robin way.
7. You can have customized tags according to leads.
8. You can have customized stages and priorities.
9. You can assign leads to sales people product / service wise.
10. You can view a product-wise lead allocation list.
11. You can introduce lead data into the crm by importing excel sheets.
13. You can do the following in the the List leads module:
– View the communication history of each lead
– Edit the lead status
– Edit the lead stage
– View & edit the expected business
– View & edit the expected close date
– Share a lead with any other user
– Create Quotation
– Schedule meetings
– Send / Schedule emails
– Schedule follow-up calls & sms to leads
– Modify details of the lead
– Add contacts and remarks for a lead
– Attach documents
– Deactivate or Reactivate the lead
– Delete the lead
– Convert the lead to client
Also find these modules – Manufacturing CRM
– Sales Target Module
– (Follow up Modules) Calls, SMS, Emails & Meetings Module
– Clients Module
– Users Module
– Contacts Module
Looking for the most efficient way to deal with your leads? Click here.
You can also read more posts on Manufacturing CRM here.