Retaining clients in Media & Advertising Business with CRM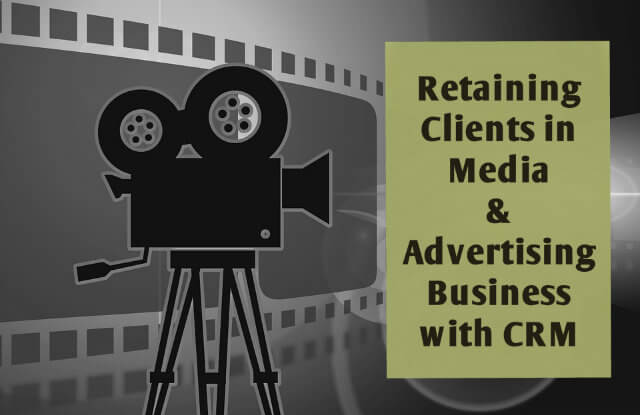 Media and Advertising industry, their concerns about retaining clients and related solutions:
The media space is vast, and so is the competition. Every media and advertising company typically faces a horde of competitors who are either capturing a new market or are invading established markets. These situations have made it extremely important for media companies and advertising agencies to maintain their client base. Without this, increasing market share would be a far cry.
Automation and technology have been included into business practices to regulate sales and business processes. To know how helpful a Media & Advertising CRM can be for client retention, see this feature list.
Client Module
This module lets you:
– Maintain a database of all clients & their contacts.
– You can add contact details of clients.
– Assign, categorize, and communicate seamlessly with your clients.
– Store basic details of products & services your clients have taken from you.
– Save important dates regarding products and services purchased.

21 Things you can do in client module:
1. Add contact details of clients & attach documents if needed.
2. Categorize, assign & share clients with other users in the CRM.
3. Pull data of the converted leads.
4. View contact details of all clients.
5. Import your existing client contact data and view who has imported it.
6. You can do the following from the list client module:
– Edit the Client Status
– Edit the Client Category
– View Communication History
– Create Quotation
– Add Product / Service
– Add Payment Reminder
– Schedule Meetings
– Schedule Calls
– Schedule Emails
– Schedule SMS
– Modify Details of a Client
– Add Contacts to a Client
– Add Remarks for a Client
– Attach Documents
– Deactivate / Reactivate a Client
– Delete a Client
Conclusion:
For more information, click here.
To see more blog posts on Media & Advertising CRM, visit this space.

Also find these modules – Media & Advertising CRM
– Sales Target Module
– Lead Module
– Contact Module
– User Module
– Client Module
Resources on CRM for Media and Advertising industry: