Which business is BPO CRM useful for?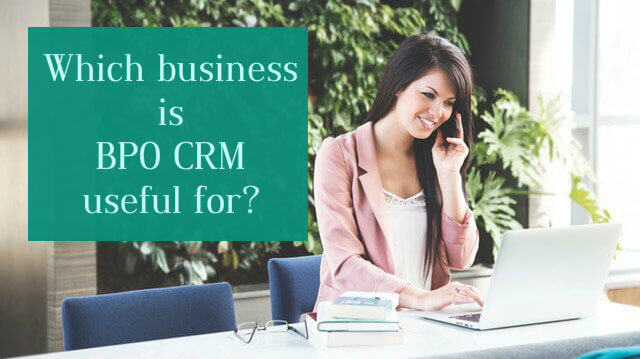 Scenario of the BPO industry – 2017:
Even though the IT – BPO sector's possibly slow growth, these are some possible trends:
– India and other Asian countries will serve as hot locations for business process outsourcing
– There will be revolutionary reforms in the BPO industry at a global level
– Cloud mobility, internet of things and big data will help businesses champion over competition & prevailing events
– A positive Foreign Direct Investment which was positive would also reflect this year
– The BPO sector is expected to cross the 200 billion dollar benchmark by 2025
– Start up culture and e-commerce are going to impact the BPO sector's growth trend
– Businesses are going to move up the 'value chain'
Below is a list of all the businesses in the BPO industry that our CRM is applicable for.
1. Banking BPO
2. Contact Centre (business) – Call centre
3. Other businesses in the BPO industry
In case, your business type is not listed below please contact our Solution Architect to know if our CRM can address your business needs.
Do you want an obligation-free consultation on  CRM Software?
Contact our CRM Solution Architect via phone or email – Click here
Chat with our CRM Solution Architect (Mon-Fri, 10 am-5 pm IST) – Click here
To read more content, click: CRM Software