6 Classic Cases For IT CRM Failure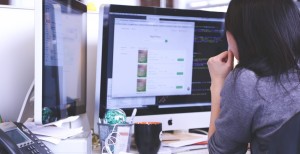 If you're the cautious buyer whose search queries are "why does crm fail?", "top reasons your crm implementation is failing", "crm failure", etc. you've got the classic case of "purchase paranoia"! Here are some scenarios you'll want to avoid & avail crm success for your business.
When reality doesn't meet expectation: Not knowing your priorities & expectations from the software would leave you with just the visual representation of what you could've enjoyed with a crm. The minute you realize the crm is evading your expectations, it's time to evacuate!
2. The 'Integration Struggle':
Getting the crm system installed probably got your system to crash thanks to insufficient cloud space, clashes with your existing accounting & other softwares, etc. This would leave you with "why did I buy a crm?!"
Hence, we strongly suggest a small series of meetings of your tech team and the vendor so you know all about the possible integrations.
3. 'Wrath of the Un co-operative vendor':
Having an irresponsible & "in- credible" crm vendor is the key to unleashing a disastrous domino effect for your ideal crm experience. Marking this with later events like late software delivery, added execution time, etc. your crm vendor / crm provider morphs into a 'phantom' mid-purchase.
If you see this trail of incidents know how to turn around and exit the crm purchase.
4. 'The curious case of faulty functionality':
A "bug-ged" software can leave you and your sales team at the end of your wits. Nobody wants a crm that's 'clicking London and calling Tokyo'.
Spotting this symptom can be simple, if the demo you've been shown has faults expect none the better in your real software.
5. Stuck with an 'Expendable' CRM:
When the crm is in-expandable and Inflexible it won't be able to scale with your organization's team size you're in a soup. In short, you'll pay a bomb (or not) for a blob of a crm solution. Our suggestion, consider the possibility of up-scaling and expanding when looking for a crm system.
6. 'The fantastic fiasco of training & support':
Lousy after sales support & training leaves both the sales employees and the bosses with a myriad of "how tos?" and "what ifs?". When a crm vendor can conveniently neglect or cut-short this section, your sales team will be left with a messy crm affair and it's your sales that can get hurt.
Here's one last tip to save you from crm disasters, don't let such a crm solution take you for a ride, click here.🙂
Get more resourceful posts on our IT CRM blog category.