BPO CRM gives effective Sales Target Management!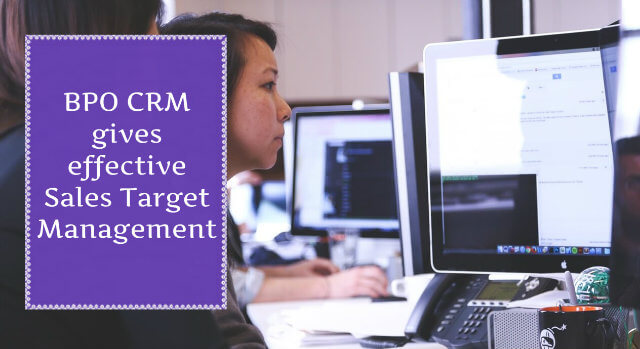 Sales Targets, BPO businesses & CRM:
The predominant position of Indian BPO industry in the world market is now challenged by countries like Philippines, China, Malaysia, etc. Indian BPO industries have started troubleshooting to retain the leading position. Setting achievable  sales targets & monitoring them becomes a prime responsibility in the current scenario.
Sales Target Module of BPO CRM facilitates to set, allocate & monitor revenue sales targets seamlessly. It also provides real time reports on targets achieved, targets balance & no. of days remaining to complete the target.
Sales Target Module
This modules lets you:
– Set, track and monitor your sales targets.
– Monitor your business growth.
– Track the performance of your sales teams.

4 Things You Can Do In Sales Target Module:
1. You can fix sales targets revenue-wise for any time frame by filling in the current form fields.
2. You can fix sales person wise targets for any period.
3. You can see the sales targets achieved & balance with the exact period left for tenure completion.
4. You can alter & discard a respective sales target in the
Conclusion:
There is much more a BPO CRM can do.

Get a demo here to know all its features.
Also find these modules –  BPO CRM
– Leads Module 
– Follow – Up (Calls, SMS, Emails & Meetings Module)
– Clients Module
– Users Module
– Contacts Module
Resources on BPO CRM: