Healthcare CRM gives effective Sales Target Management!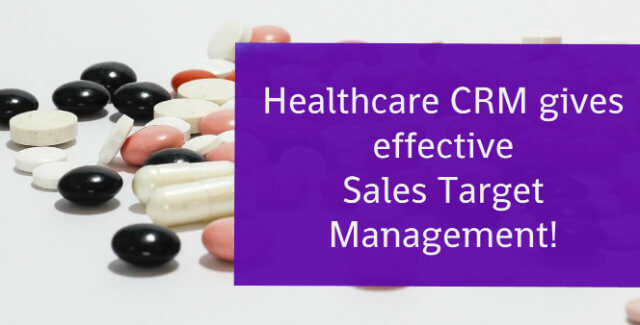 Sales Targets, Healthcare businesses & CRM:
Traditionally hospitals were viewed as the only major Healthcare sector component. The past few years have seen an upswing of Fitness Clubs, Yoga Centres, Ayurvedic Centres, etc. Healthcare institutes may adopt variable expansion policies. For instance, Some might concentrate on aggressive market penetration, while some may not. But the need to monitor progress arises in all cases.
The Sales target module in the Healthcare CRM constantly monitors targets set. Once the target period is set and respective employees are assigned to the target, healthcare businesses can view the targets achieved and balance. It also gives real time reports on important sales metrics.
Sales Target Module
This module helps you:
– Set, track and monitor sales targets for your enterprise and sales representatives respectively.
– Observe your revenue trend.
– Monitor & handle the sales performance of your enterprise and sales teams.
4 Things You Can Do In Sales Target Module
1. You can set sales targets revenue-wise for desired durations by filling in the current form fields.
2. You can set sales person wise targets for any period.
3. You can know the targets achieved & pending with the precise count of remaining days.
4. You can edit & delete a respective sales goal in the CRM.
Conclusion
To know more on Healthcare CRM, sign up for a demo here!
Also find these modules – Automotive CRM
– Leads Module
– Follow-up Modules (Calls, SMS, Emails & Meetings Module)
– Clients Module
– Users Module,
– Contacts Module
Resources on Healthcare CRM: