Efficient Institute Staff Management with Education CRM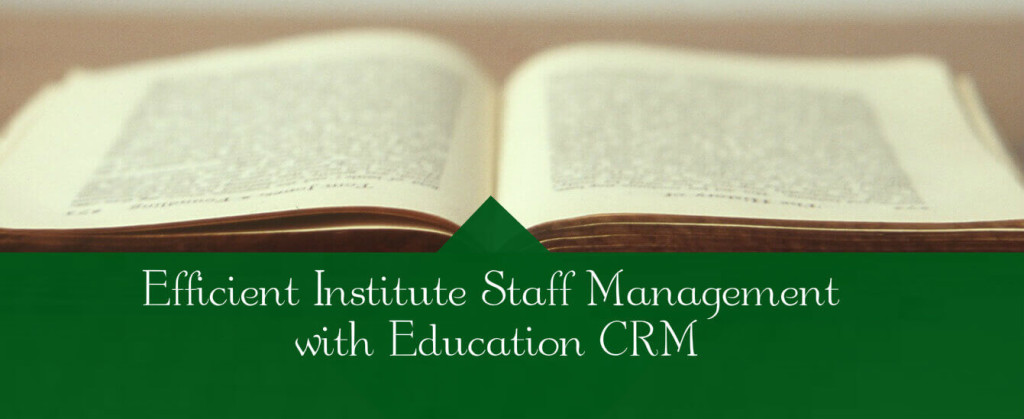 Manpower management, Education businesses & CRM:
To leverage this benefit  of large youth population, educational institution have began formulating growth strategies. Organized and accountable manpower is also one of the important factors for development of education business. When responsibilities are clearly delegated and monitored, operational efficiency automatically enters the workflow.
The Users Module in our Education CRM allows to store all the employee data and hierarchy patterns. It also handle access rights of employees about important data.
Users Module
This module lets you:
– Add new members to the education CRM console.
– Specify and know their roles, titles and departments.
– Grant access permissions to various modules.
– Also, categorize the users as per their departments, branches and designations.
Closing line
The users module in Education CRM not only manages hierarchy but also helps to keep track of tasks assigned to sales team. Know more on Education CRM with a demo here!

4 Things You Can Do In Users Module
1. You can add details of users, their branch, department & designation.
2. You can view, modify & delete your institute's employee details with the branch, department & designation.
3. You can permit users access to selective modules & parts of the Education CRM.
4. You can map & manage the user hierarchy.
Also find these modules – Education CRM
– Sales Target Module
– Leads Module
– Follow-up Modules (Calls, SMS, Emails & Meetings Module)
– Clients Module
– Contacts Module