Manage sales teams effectively for Import Export business with CRM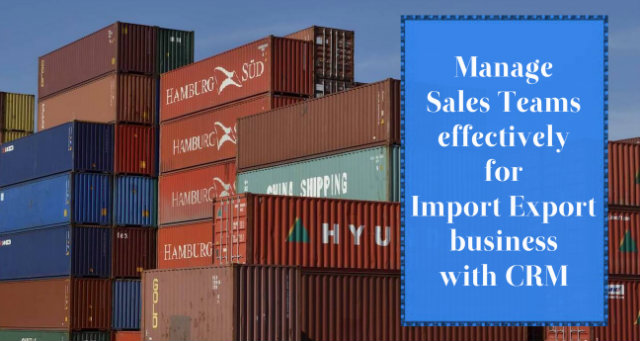 Manpower management, Import Export businesses & CRM:
Projections for Import Export industry show some bright figures. This does create a feel good sentiment in the market but the real onus lies on the work efficiency of the companies. Workforce efficiency also forms an important part in the growth stories of successful businesses. There are various theories written on workforce management and IT integration is the most modern concept.
For instance, how you manage your sales employees can determine the scale at which your business will grow. So this is where CRM adoption can actually give you tangible benefits!
The Users module in our Import Export CRM can serve as a differentiator for your business.
Users Module
This module lets you:
– Introduce new users into the CRM system.
– Specify and stay updated about their roles & titles.
– Control access permissions to different modules.
– Categorize users as per their departments, branches and designations.
4 Things You Can Do In Users Module:
1. You can add details of users, their branch, department & designation.
2. You can view, modify & delete your company employee's details with the branch, department & designation details.
3. You can give them module access rights to selective modules & sections of the CRM.
4. You can map & manage the user hierarchy.
Conclusion:
Import Export CRM can be the software which empowers you with effluent management & evaluation of your sales performance.
Get more details on Import Export CRM here in a demo.
Also find these modules –  Import Export CRM
– Sales Target Module
– Leads Module
– Follow – Up (Calls, SMS, Emails & Meetings Module)
– Clients Module
– Contacts Module
Resources on Import Export CRM: