Retaining Students in Education business with CRM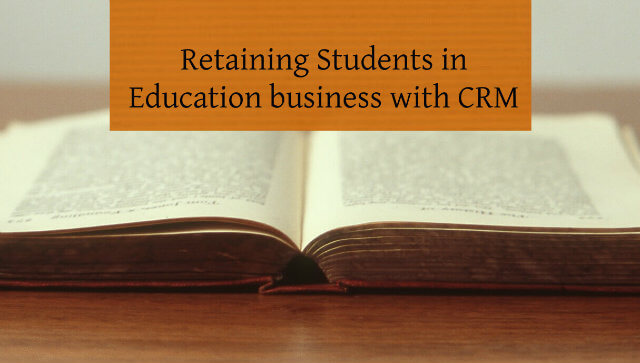 Student acquisition & retention, Education businesses & CRM:
There is a vast scope for skill development in India and over the world and this phenomena seems to continue till 2020 as a rough estimation.

Education institutes have a huge scope of growth when it comes to business revenue! So when getting new student admissions may seem like the challenge; retaining and influencing more repeat admissions is a major concern too. An Education CRM helps you encompass this Client acquisition in an instrumental manner.
Keeping all the student data organized facilitates to have an overview of the business. It also helps to formulate relevant trends to understand the growth path of the educational institution.
The Student Module in Education CRM has all the features to store and sort data in an effective manner.

Student Module
This module lets you:
– Add contact details of students.
– Assign, categorize and reach out to enquiring and existing students via calls, emails and sms.
3 Things You Can Do In Students Module:
1. View contact details of all students.
2. You can assign, categorize, call, send & schedule emails and SMS to your existing student base.
3. You can import your existing student contact data and importing details.
Conclusion:
Student Module is one part of Education CRM. An Education CRM has many such modules which help educational institutions to conduct smooth sales activities.
You can get more informative posts on Education CRM here!
Also find these modules – Education CRM
– Sales target Module
– Leads Module
– Calls, SMS, Emails & Meetings Module
– Users Module
– Contacts Module