Manage sales teams effectively for Insurance Business with CRM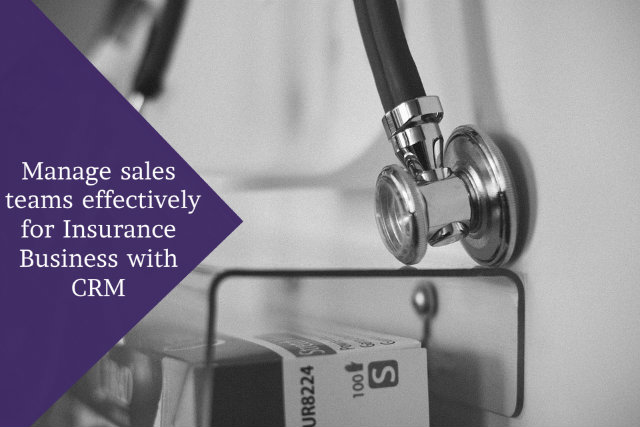 The increasing awareness for securing has increased the demand for all types of insurance. Insurance companies that provide and cover life, health, auto insurance and every other kind of insurance policies have no dearth of finding business. However, while finding business is simpler, having to convert it and justify employee salaries hasn't got any easier.
A brief is that if manpower is used effectively it can translate into amplified efficiency and sky rocketing sales. So in order to achieve complete sales team and employee management, Insurance companies turned to CRM softwares as an overall solution. An Insurance CRM lets decision makers with these:
– The employee's efficiency
– Measure the salary justification
– Monitor the policies being sold
– Get real time statistics and updates of the sales activities that sales employees & insurance agents do
There's much more in the CRM vault, see this featurelist to know all the powerful features that you can unlock.
User Module
This module lets you:
– Add new users in the system.
– Add and modify hierarchy of users.
– Grant access permissions to various CRM modules.
10 Things you can do in user module:
1. Add specific contact details of users & assign a role.
2. View all the user details.
3. Map & manage the user hierarchy.
4. You can do the following from the list user module:
– Edit Profile
– Change Permission
– Generate & Send Password
– View User Hierarchy
– Add Department
– Add Designation
– Reporting Rights
Conclusion:
Want a comprehensive solution for your Insurance business, find a solution here.
If you could spend time gaining more information, get more reads here: Insurance CRM

Also find these modules – Insurance CRM
– Lead Module
– Follow–Up Module (Calls, SMS, Mass Emails & Meetings Modules)
– Client Module
– User Module
– Contact Module
Resources & sign-up: