Manage sales teams effectively for Real Estate business with CRM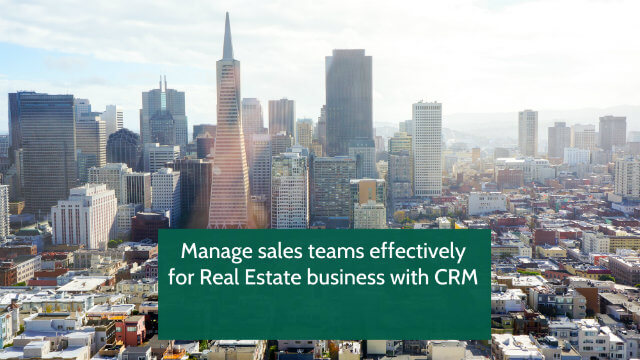 Managing sales teams & agents, Real Estate business & CRM:
Though the trends for the Real Estate industry in India seem to take a damper, this is a temporary effect which is bound to change. With the increasing purchasing power, people are investing money into property and real estate. If you've noticed countries like the U.S.A, UK, Australia, Hong Kong, etc. have very precise purchase cycles which help Real Estate businesses earn revenue outcomes faster.
These Real Estate enterprises, builders, developers, etc. have particular sales people and agents allocated for selective properties. In short the neatest way to utilize your sales people and real estate agents is by giving complete clarity about their work allotted and data required to close deals.
The User module in our Real Estate CRM has a set of features that can help expand your Real Estate business. See our feature booklet to know more!

Users Module
This modules lets you:
– Add new users in the system.
– Add and modify hierarchy of users.
– Grant access permissions to various crm modules.
10 Things You Can Do In Users Module:
1. You can add specific contact details of users & assign a role.
2. You can view all the user details.
3. You can map & manage the user hierarchy.
4. You can do the following from the List Users module:
– Edit Profile
– Change Permission
– Generate & Send Password
– View User Hierarchy
– Add Department
– Add Designation
– Reporting Rights

Conclusion:
Try a demo here.
Or get more information on our blog category: Real Estate CRM

Also find these modules – Real Estate CRM
– Lead Module
– Follow-up Modules (Calls, SMS, Emails & Meetings Module)
– Clients Module
– Sales Target Module
– Contacts Module