Managing contacts for your Jewellery business in a CRM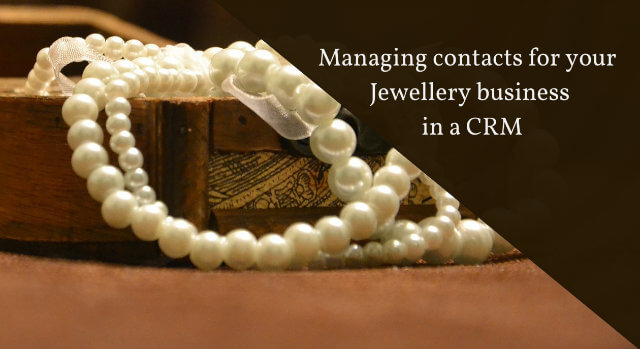 'Know thy Client', the mantra on which every business runs. So if your sales people can't get Client's & lead's names right it's a serious problem. Hasn't this scenario happened? Your sales rep, Charlie has been doing cold calling, meeting clients, sending quotations, etc. and business is flowing in. Charlie calls a Client and addresses Mr. Carl as Mr. Pattinson. Ouch! Chances of your sales rep cashing in on a call just got chopped just because he didn't 'know thy client'.
Such disaster sales interactions can easily be averted if your contacts are: 1. Sanitized, 2. Categorized & 3. Easily accessible.
The Contacts Module in our Jewellery CRM  has many more features that can help improve your Client & lead communication!
Contacts Module – Jewellery CRM
This module lets you:
– Compile, modify and delete contact details of clients.
– Store prime dates regarding the jewellery products purchased.
– Set reminders for sales people, etc.
Also find these modules – Jewellery CRM
Sales Target Module
Leads Module
(Follow up Modules) Calls, SMS, Emails & Meetings Module
Clients Module
Users Module
Want a demo run of our Jewellery CRM? Click here!
More reads on Jewellery CRM await you here. 🙂
Resources on CRM solutions for Jewellery: