Retaining clients in Manufacturing Business with CRM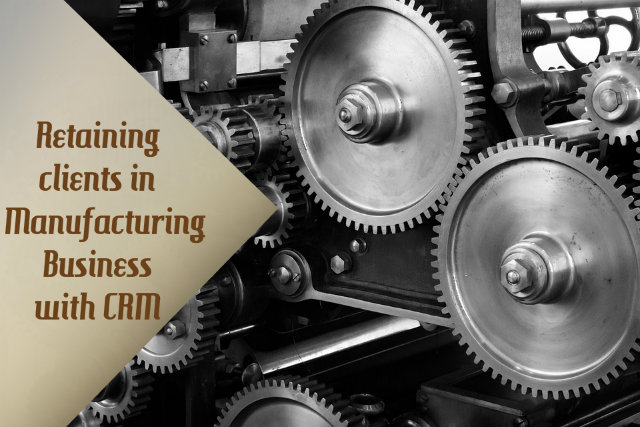 Retaining clients in Manufacturing Business & CRM:
Your clients if kept in touch and you can add value to the service you have provided to them, you definitely have a return customer base created.
So if you too want to have a solid client base you need to:
Have a secure & strong storage system of client details
Complete purchase records & buying behaviour observations
Tools to stay in touch with your clients
Getting the second can be a layered task but if you're using a CRM for your Manufacturing Business expect ease.
A Manufacturing CRM has a client module & much more that will help improve your business performance!

Client Module
This module lets you:
– Maintain a database of all clients & their contacts.
– You can add contact details of clients.
– Assign, categorize, and communicate seamlessly with your clients.
– Store basic details of products & services your clients have taken from you.
– Save important dates regarding products and services purchased.

21 Things you can do in client module:
1. Add contact details of clients & attach documents if needed.
2. Categorize, assign & share clients with other users in the CRM.
3. Pull data of the converted leads.
4. View contact details of all clients.
5. You can do the following by using the action button of the list client module:
– Edit the Client Status
– Edit the Client Category
– View Communication History
– Create Quotation – Add Product / Service
– Add Payment Reminder – Schedule Meetings
– Schedule Calls
– Schedule Emails
– Schedule SMS
– Modify Details of a Client
– Add Contacts to a Client
– Add Remarks for a Client
– Attach Documents
– Deactivate / Reactivate a Client
– Delete a Client

Conclusion:
Get more return customers for your Manufacturing company, click here!
More reads on Manufacturing CRM await you here 🙂
Also find these modules – Manufacturing CRM
– Sales Target Module
– Lead Module
– Follow-Up Module (Calls, SMS, Mass Emails & Meetings Module)
– User Module
– Contact Module
Resources & Sign Up: