Retaining Clients in BPO business with CRM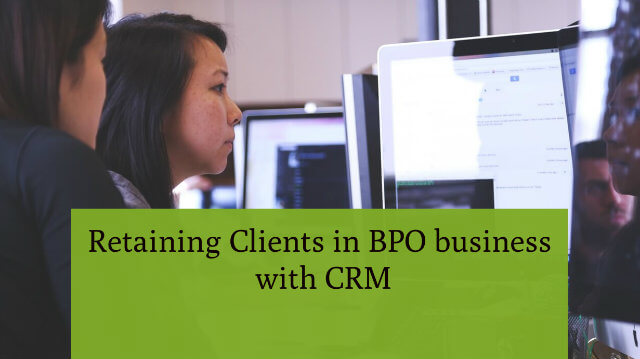 Client acquisition & retention, BPO businesses & CRM:
BPO companies have to deal with clients belonging to different time zones. To foster strong relationships with every client, knowing their needs & demands is essential. Answering their queries on time builds trust.
The Client Module in BPO CRM allows to the user to see an overview of all the clients along with their details like communication history, products / services bought, status of the client for eg. quotation sent, quotation won etc.

Client Module
This module lets you:
– You can add the contact information of clients.
– Allot, segregate and communicate seamlessly with your clients via calls, emails and sms.
Also find these modules –  BPO CRM
– Sales Target Module
– Leads Module
– Follow-up Modules (Calls, SMS, Emails & Meetings Module)
– Users Module
– Contacts Module
3 Things You Can Do In Clients Module
1. You can get a display of contact details of all customers.
2. You can assign, categorize, call, send & schedule emails and SMS to your customers.
3. You can pull in your existing customer contact information with the importing details.
Conclusion
The BPO CRM has much to offer than a Client Module. You can get a gist of all the features of BPO CRM in a demo here!
Resources on BPO CRM: